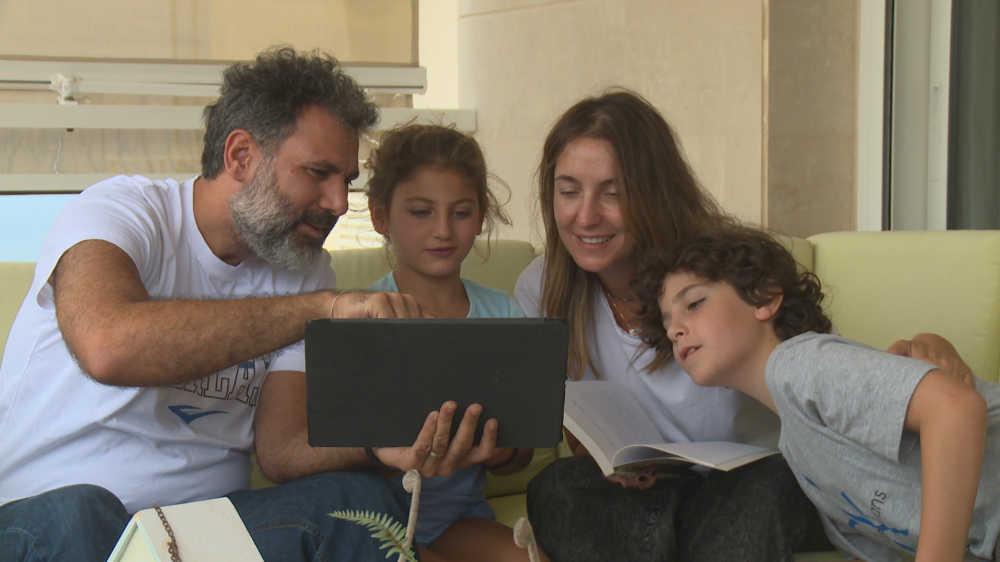 Editions Hatem™ – Your Education Partner – Launches 7ouroufi, a new innovative platform in e-learning
01/03/2021
Beirut, Lebanon, 1 March 2021: Hatem Publishers, your education partner, today announces the launch of an innovative platform in e-learning.
As well as establishing itself as a leading publishing house in the Levant region, Hatem Publishers has been successful in clearly differentiating its offering in the education industry.
After months of research, innovation and hard work, Hatem Publishers are proud to launch phase 1 of the 7ouroufi platform.
7ouroufi is an e-learning platform specializing in teaching the Arabic language for young learners across the globe in a fun and innovative way. In order to make the learning task easier, Hatem Publishers created a more simplified content delivered through episodes and movies acted by real people produced especially for 7ouroufi.
As of episode 1, young learners will follow the different adventures of a typical family that includes Samer, Raja2, Elham and their parents.
Out of these episodes, we extracted the teaching material needed for these young learners by using a holistic approach and unique teaching methodologies.
With an easy-to-use interface, 7ouroufi features intuitive methodologies that offer a unique teaching approach not seen yet in any online platform. The teaching material used in this new platform uses a holistic approach that tackles the Arabic language from all angles and makes it easier for the young learners to remain focused and interactive with the teaching mechanics.
The 7ouroufi platform comes with the mastery and expertise you would expect from Hatem Publishers, delivering quality and innovation as standard.
Hatem Publishers invites you to discover 7ouroufi and enjoy this new experience that will change your perception of teaching Arabic to children.
Bernard Hatem – General Manager of Hatem Publishers:
"We're delighted to offer a new generation of young learners an easy-to-use platform towards learning a great language that is an asset for anyone to have. Our mission is to provide innovative platforms across all the education sector, and this announcement marks a big milestone towards our goal."
For further information, please contact:
About Hatem Publishers
Hatem publishers is a Lebanese publishing house founded in 1992 by an initiative of Mr. Majid Kaissar Hatem and Dr. Therese Douaihy Hatem, both influential teaching professors.
Hatem Publishers stand now as a market leader in both French and Arabic children literature with more than 150 titles published on the market.
Our catalog includes books, e-books, audio books and e-learning platforms that cover multiple themes for all age groups written by prominent contemporary and classic writers. We invite you to discover our magical world of books by downloading our catalog.
"We believe in the power and effect of children literature in the education of our youth and future generations. This is why we promote it in schools and educational institutions, besides being available for the general public on this website and in all bookstores". – Dr. Therese Douaihy Hatem – Founder Hatem Publishers